It's this time of the year again, when all the hustle and bustle begins, Holiday plans and shopping.  Time also for our Holiday Schedule and our "specials" that will begin soon.
For those of you that have not been in the office recently, we have a "fresh look" that we are excited for you to see. Come and see for yourselves,  and pick up our special for November-20% off Nano Greens!
Time Change: We will be closing early on Fridays from now on. We will be open 9:30 a.m. to 1:00 p.m. with no lunchtime closing.
If you call ahead we can have items ready for a quick pick up.
——————————————
Every Friday, beginning November 3rd
the office will close at 1:00 p.m.
New office hours will look as follows:
Monday through Thursday 9:30 AM to 12:30 PM and 2:00 PM to 5:30 PM
(closed 12:30 to 2:00 for lunch)
Friday 9:30 AM to 1:00 PM
Please note the following HOLIDAY HOURS:
THANKSGIVING HOURS: 
WILL CLOSE @ 1:00 p.m. Wednesday, November 22nd
CLOSED Thursday & Friday, November 23rd and 24th
CHRISTMAS HOURS:
CLOSED Friday 12/22/17 through 01/01/18
REOPENING TUESDAY 01/02/18
DECK THE HALLS !!!
Please join us on Tuesday evening 12/05/17 from 4 p.m. to 6 p.m. for our annual open house!  Enjoy some refreshments and meet everyone!  Please also note that Whitney (Reflexology), Vanessa (Biofeedback), and Amanda (Nutrition) will be here to talk about their specialties! 
Also, Please visit Amanda's Clean Eating Program Schedule beginning in January!

This kicks off our Christmas Holiday Sale at 25% off
(with the exception of teas and tinctures)
Sale begins 12/05/17 and ends 12/21/17 for Christmas and stock taking.
Gift Certificates are available for foot-baths, laser treatments and consults – just ask!
We want to thank each one of you for giving us the opportunity to serve you and your families. We wish all of you a blessed and wonderful Thanksgiving and Christmas. Take the time to relax and spend with family and friends.
Blessings to All
Dr. Fidler and Staff
Riverdell Herbs, LLC
2211 East Broadway,
Maryville, TN 37804
Telephone: 865 454 2232 or 865 233 5050
Office Hours:  Monday through Thursday
9:30 AM to 12:30 PM and 2:00 PM to 5:30 PM
(closed 12:30 to 2:00 for lunch)
Friday 9:30 AM to 1:00 PM (NEW HOURS)
**Gift certificates are available for purchase**
*Please email us if you have problems during this period. Bookings may still be made through our Bookings link.*
Email: Riverdell Herbs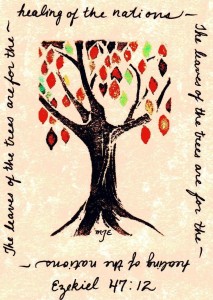 All Major Credit Cards Now Accepted!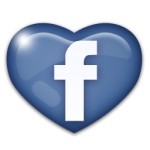 Save
Save
Save
Save
Save
Save
Save