We have amazing News and Events this Season!  Please take the time to scan below for things that will interest you!
Interested in GENE TESTING but never could afford it?  Click here for more information.
---
It's this time of the year again, when all the hustle and bustle begins, Holiday plans and shopping.  Time also for our Holiday Schedule and our "specials" that will begin soon. 
For those of you that have not been in the office recently, we have a "fresh look" that we are excited for you to see. Come and see for yourselves,  and pick up our special for November-20% off Nano Greens!
Time Change: We will be closing early on Fridays from now on. We will be open 9:30 a.m. to 1:00 p.m. with no lunchtime closing.
If you call ahead we can have items ready for a quick pick up.
Every Friday, beginning November 3rd
the office will close at 1:00 p.m.
New office hours will look as follows:
Monday through Thursday 9:30 AM to 12:30 PM and 2:00 PM to 5:30 PM
(closed 12:30 to 2:00 for lunch)
Friday 9:30 AM to 1:00 PM
Please note the following HOLIDAY HOURS:
THANKSGIVING HOURS: 
WILL CLOSE @ 1:00 p.m. Wednesday, November 22nd
CLOSED Thursday & Friday, November 23rd and 24th
CHRISTMAS HOURS:
CLOSED Friday 12/22/17 through 01/01/18
REOPENING TUESDAY 01/02/18
---
DECK THE HALLS !!!
Please join us on Tuesday evening 12/05/17 from 4 p.m. to 6 p.m. for our annual open house!  Enjoy some refreshments and meet everyone!  Please also note that Whitney (Reflexology), Vanessa (Biofeedback), and Amanda (Nutrition) will be here to talk about their specialties! 
Also, Please visit Amanda's Clean Eating Program Schedule beginning in January!

This kicks off our Christmas Holiday Sale at 25% off
(with the exception of teas and tinctures)
Sale begins 12/05/17 and ends 12/21/17 for Christmas and stock taking.
Gift Certificates are available for foot-baths, laser treatments and consults – just ask!
We want to thank each one of you for giving us the opportunity to serve you and your families. We wish all of you a blessed and wonderful Thanksgiving and Christmas. Take the time to relax and spend with family and friends.
Blessings to All
Dr. Fidler and Staff
—————————————–
Amanda Myers studied nutrition at the University of Georgia stemming from her passion of healing through whole foods.  She recently continued her nutrition education at the Institute of Integrative Nutrition where she graduated as a Holistic Health Coach.  Her love for learning in all aspects of wellness have led her to obtain a Massage Therapist license,  Yoga Teacher certification's as well as an Ayurvedic Practitioner certification. Amanda's career has also included 17 years in the Spa industry.  She has been a long time Spa and Wellness Director at many luxury resorts.  Most recently she opened the Blackberry Farm's award winning Wellhouse.  Amanda offers Holistic Health Coach Counseling one-on-one or in small group settings.  She teaches clean eating programs and specific dietary restriction programs in thirty day intervals.   Amanda's main goal is to help her clients achieve lasting success ultimately transforming their health.
Please visit Amanda's Clean Eating Program Schedule beginning in January!
Vanessa Blair is now a trained practitioner of Biofeedback! She is available by appointment and we have a special offer running until the end of June. Please call to schedule you amazing appointment.
Whitney Eanes is a trained reflexologist – she also does electro-lymphatic drainage, both of which can bring immense relief to those who are struggling.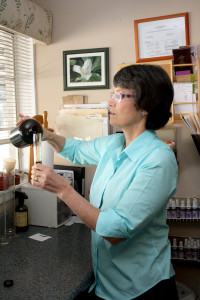 We are now able to offer remote testing on the Asyra (biofeedback) machine using samples of hair, nails etc. The package includes shipping, testing for complex issues, constitutional analysis, custom homeopathic blend made to fit your own specifications. Call the office to see when you can pick up your packet.
All that and you don't even need to be here!
(865) 454 2232 or (865) 233 5050
Save
Save
Save
Save
Save
Save
Save