Hello everyone!
Several pieces of news to report, all of it good!
First: Vanessa Blair is now a trained practitioner of Biofeedback! She is available by appointment and we have a special offer running until the end of June. Please call to schedule you amazing appointment.
Whitney Eanes is a trained reflexologist – she also does electro-lymphatic drainage, both of which can bring immense relief to those who are struggling.
Dr. Fidler will be away from June1-26 while she attends 4 conferences in the UK plus has a bit of a break! THE OFFICE WILL REMAIN OPEN for usual hours during this time. Make the most of the opportunity to get your detox footbath, schedule your stress assessment and retraining with Vanessa or have reflexology done. 
We are hoping to shortly enlist the help of a nutritionist, so watch this space.
We have been having long term problems with our second phone line, 865 233 5050. However these are scheduled to be resolved this Friday.
We will be closed for the Memorial day on Monday, so be healthy and stay safe.
All the best to you all as Summer approaches.
Dr Fidler and all the team here at Riverdell Herbs, LLC.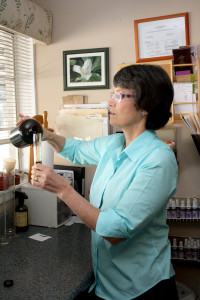 We are now able to offer remote testing on the Asyra (biofeedback) machine using samples of hair, nails etc. The package includes shipping, testing for complex issues, constitutional analysis, custom homeopathic blend made to fit your own specifications. Call the office to see when you can pick up your packet.
All that and you don't even need to be here!
(865) 454 2232 or (865) 233 5050
Save
Save
Save
Save
Save
Save
Save