Hello everyone!
Vanessa Blair is now a trained practitioner of Biofeedback! She is available by appointment and we have a special offer running until the end of June. Please call to schedule you amazing appointment.
Whitney Eanes is a trained reflexologist – she also does electro-lymphatic drainage, both of which can bring immense relief to those who are struggling.
Dr Fidler will be away from 12 Sept until 9 October for her daughter's wedding and a national conference in Oregon, where she will be a televised speaker. THE OFFICE WILL REMAIN OPEN during this time, and Susan's intern, Sherri Stickler will be available for appointments and follow up. 
Stop in for your Fall tune up with Echinacea, Elderberry and zinc!
Thank you!
Susan
And all the team here at Riverdell Herbs, LLC.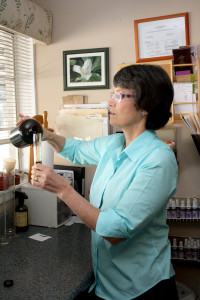 We are now able to offer remote testing on the Asyra (biofeedback) machine using samples of hair, nails etc. The package includes shipping, testing for complex issues, constitutional analysis, custom homeopathic blend made to fit your own specifications. Call the office to see when you can pick up your packet.
All that and you don't even need to be here!
(865) 454 2232 or (865) 233 5050
Save
Save
Save
Save
Save
Save
Save